The challenge to differentiating your pricing strategy is large, but the financial rewards can be huge. The challenge to differentiating price in a commodity-driven industry can be even greater. If it were easy, your competitors would already be doing it! This is your opportunity to learn how companies in commodity driven industries can balance rapidly changing product costs with customer market conditions through differentiated pricing strategy.
On Tuesday, March 7th at 11:30 am EST, Accenture's Joe Nilsestuen, Senior Manager, Accenture Strategy and Vistaar Technologies will host a webinar focused on "Differentiated Pricing Strategy for Commodity-Driven Businesses." It will examine how commodity-driven businesses can combat pricing risks, capitalize on market opportunities, and improve internal pricing efficiency. The webinar will touch on topics such as:
Why start a new pricing initiative?
How to monetize product points of differentiation with pricing?
What are the unique pricing challenges in a commodity-driven industry?
Why is change management important for project success?
How to operationalize the new pricing strategy?
About the featured speaker:
Joe Nilsestuen, Senior Manager, Accenture Strategy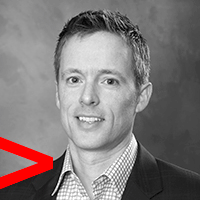 Joe Nilsestuen is a Senior Manager in Accenture's Strategy practice with over 15 years of client-facing delivery and sales experience. He has covered the steel, forest products, electric and gas utility, and energy industries.
Mr. Nilsestuen's specific areas of engagement have included visioning and design of business transformation programs, growth strategy, pricing and commercial strategy, business planning and integration, workshop facilitation, corporate and operations cost reduction, financial and operational benchmarking, organization design, operating model design, customer segmentation, forecasting, and margin enhancement.
He is also a Team Lead for the American Red Cross' volunteer disaster response in Los Angeles. Prior to Accenture, he worked as an engineer for Delta Air Lines. He received his Bachelor of Science in Aerospace Engineering from Georgia Tech.