According to Gartner, consumer goods manufacturers spend in excess of 20% of revenue for promotions (1). Beverage alcohol suppliers face unique challenges in planning, executing and tracking the performance of trade promotions that might include tastings, events, signage, retailer incentives, and distributor and retailer promotions.
On Wednesday, October 15th at noon EDT we invite you to spend an hour with Rob Rubinstein, National Sales Operations Manager for Heaven Hill Distilleries, the nation's largest independent, family-owned and operated spirits producer, to learn about Heaven Hill's journey to price and promotion excellence. Rob will be joined by Mike Chocholak, Director of Business Consulting at Vistaar. Their presentation is intended for executives from sales, marketing, finance, and pricing organizations for beverage alcohol suppliers and distributors, and will include discussion of the following areas:
Discussion of the promotional process in the beverage alcohol industry, from planning to execution
Why spreadsheets don't work: The need for advanced solutions for managing promotions
Developing the infrastructure for promotion planning with effective price structure management
The key metrics: Building a business case for better management of the trade promotion process
Increased efficiency and visibility of the trade promotion process
Collaborative promotions: Coordinating with distributors and retailers
The presentation will be interactive and will include time for questions from the audience.
About the Speakers

Rob Rubinstein, National Sales Operations Manager, Heaven Hill Distilleries
Rob has been in his current position at Heaven Hill for four years now. Previously he spent 13 years with Sidney Frank Importing Company as Director of Sales Analysis and Planning and also served as a Senior Business Analyst for Bacardi USA's Eastern and Mid-Atlantic Divisions. Originally from the New York area, Rubinstein is a graduate of Binghamton University/State University of New York, and holds an MBA from the University of Connecticut.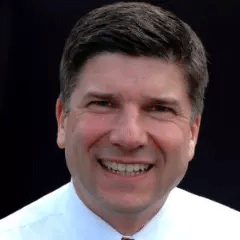 Mike Chocholak, Director of Business Consulting, Vistaar Technologies, Inc.
Mike is Director of Business Consulting at Vistaar where, with his bev-al industry expertise, he supports system product development, product deployment and sales activities. Mike has held various Director roles at Diageo, Beam Suntory and Treasury Wine Estates having led Sales Finance, Marketing Analytics, Strategy and Business Analysis functions.  He has an in-depth knowledge of price execution, price strategy, marketing effectiveness, commercial finance and distributor management processes which has allowed him to effectively address the needs of Vistaar's spirits and wines customers.  He has his MBA from the University of Connecticut and is a "Big Four CPA" having worked for KPMG.
If you'd like to learn more about our pricing software solutions or would like to arrange a demo. please contact us.