Continued economic uncertainty has led to a fundamental change in the way customers in all industries purchase goods and services and negotiate prices. Today's customers are the most informed ever. They are cautious about making costly mistakes when choosing suppliers, and they have learned that when they act like price buyers, they are handsomely rewarded with discounts and add-ins. Traditional marketing and sales approaches focused on building relationships and creating bundled solutions not only do not work in this new environment, they may very well backfire and lead to increased pricing pressure.
In this webinar, Mark Burton will discuss:
The rise of the "economic buyer" and why traditional value-based pricing approaches may fail with them
How to craft an offering strategy that enables sales to manage this challenging new type of customer
How and when to pick between, and amongst, value-based, cost-based, and market-based pricing approaches to    efficiently and effectively price your products and services to grow profits and revenues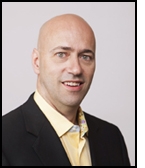 About the Speaker
Mark Burton, Co-founder and Vice President, Consulting, Holden Advisors
Mark Burton is co-founder of Holden Advisors and a strategic marketing expert for more than 16 years. As a formulator of the firm's project methodologies and analytical processes, Mark is the driving force in creating offering and pricing strategies for firms in industries such as IT outsourcing, semiconductor, financial and business services, and enterprise software and maintenance.
Mark brings his experience in these fast-paced industries to bear in his client work. In sharing his insights, Mark draws from his recently released book, Pricing with Confidence: 10 Ways to Stop Leaving Money on the Table. Co-authored with Dr. Reed Holden, the book draws on extensive analysis and insight to provide sales, marketing, finance, and pricing leaders with an actionable road map for working together to outperform the competition. Mark also writes frequently on the challenges that companies face when implementing customer value-centered strategies.
If you'd like to learn more about our pricing software solutions or would like to arrange a demo. please contact us.